Updated 01/08/16
If you are in Leicester and are looking for the best deals on fence panels check out the prices at Oakdale Fencing Ltd.
Oakdale Fencing Ltd carry a massive range of fence panels to suit every need and every budget.
Feather Edge/Closeboard Fencing Panels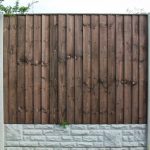 These fencing panels are built to last, we have a choice of either tanalised panels for long life or robust stained panels. Our panels are available in standard 6ft sizes in heights from 2ft through to 6ft. Fully framed, these panels will last for years with minimum maintenance.
Overlap/Waney Fence Panels
Our overlap panels are a good quality, budget option, garden fence panel. Available in standard 6ft sizes with height options starting at 3ft and going through to 6ft. These panels are stained golden brown.
Decorative Fence Panels
If you are looking for something a little different try our decorative panels. Our most popular decorative fencing panel is the Sussex Wave Panel that features a built in trellis panel with a concave top.
Willow/Hazel Garden Panels
If you are looking for a bit of screening in your garden willow and hazel panels are a great option. These natural looking panels will fit well around composting areas or can thicken a hedge line for additional privacy. Hazel and Willow fence panels come in 1.8m x 1.8m sizes.
Trellis Fencing Panels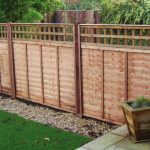 Square or diamond trellis fencing panels? We stock both types in a variety of different shapes. Bow top, dome top or straight top are available in diamond or square trellis. For added garden decoration we also stock trellis fans, trellis corner sections and trellis privacy screens.
Whatever type of panel suits your needs we have stocks available for delivery throughout Leicester all year round. If you want to call to discuss prices/availability or have questions about any of our range please contact Martin on 024 76 588 900.