Updated 01/08/16
Oakdale Fencing Ltd carry a wide range of cheap agricultural fencing supplies at the best prices available on the net. Based in Coventry we supply to trade and public throughout the Midlands and beyond. Most of our items are in stock year round and can be delivered at short notice if required. We stock large quantities of :
Stock Fencing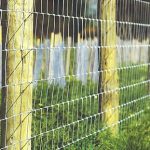 We have a wide range of wire mesh fencing to suit most applications. We supply 50m rolls of C8/80/15 stock netting, L13/122/15 stock fencing, rabbit wire, chicken wire and various galv'd meshes to suit all agricultural fences. As well as meshs we can supply all necessary line wires, winders and tie wires for complete installation. Check our prices here : Latest Prices
Barbed Wire & Line Wire
We carry both high tensile and medium tensile steel barbed wire that is ideal for topping fences or creating compounds when mounted on stakes or timber posts. Our barb wire comes in 200m rolls. If you just need line wires for repair or to create a cheap demarkcation fence we offer galvanised line wire in either 75m or 400m rolls. The wire is 3.15mm diameter. Check our prices here : Latest Prices.
Stakes and Machine Rounds
Our range of stakes and machine rounds are ideal as quick and easy fencing that can be installed with a tractor bucket. We have a full range of pointed splits, stakes, full and half rounds that are cheap and effect for repair work or for installing a new fence line. Ideal for use in conjunction with stock fencing or line wire, all our timbers are tanalised for long life. Check our prices here : Machine Rounds and Stakes
Field Gates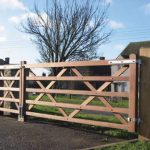 Whether you are after a tanalised softwood five bar field gate or a galvanised steel farm gate we have a full range of the common sizes available in stock throughout the year. We also supply a variety of gate posts and a full range of field gate fittings to suit most needs. If you are after something slighlty more ornate we carry a full stock of estate gates all at competitive prices. Check our gate prices here : Field Gates For Sale
Tanalised Post And Rail
We pride ourselves on the size of our offering when it comes to tanalised timber. Whatever your needs we have durable timber at great prices to suit your situation. We carry all the common lengths and size of gate posts, a full range of fencing posts, extensive stocks of 38x88mm rails and a full range of tanalised fence boards. Check out our prices today to get the best deals on tanalised timber. Check our prices here : Tanalised Timber
Whatever your agricultural fencing needs, we have it covered at unbeatable prices always in stock or available overnight. If you want to collect, no problem, call Martin on 024 76 588 900 to ensure we have everything you need before you arrive. If you want a delivery we can usually offer a competitive price.