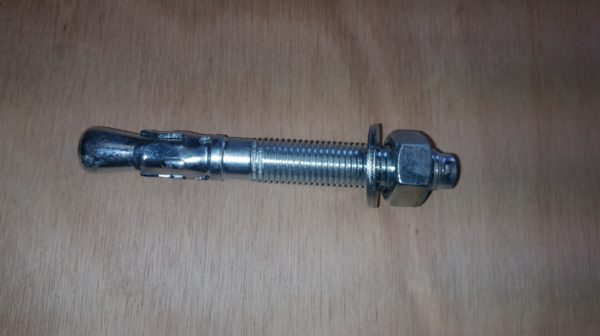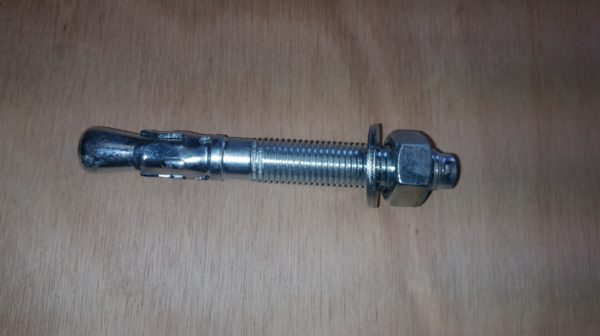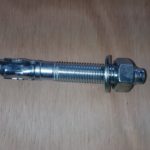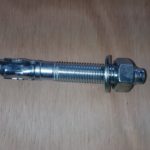 Through Bolt Wall & Concrete Anchor
£0.20 – £2.21
M8, M10, M12, M16  and M20 BZP wedge anchors available in lengths from 65 mm to 215 mm.
Description
Additional information
Reviews (0)
Description
Bright zinc plated through bolts made from grade 4.8 steel.
Ideal for fitting batons to walls without the need for rawl plugs or frames.
Great for fitting bolt down posts to concrete floors without the need for resin epoxy adhesives.
Easy to use. Simply drill the correct diameter hole to a length approximately 20 mm longer than the through bolt. Drop the fitting in the hole and screw down until the anchor wedges in the hole.
All the standard sizes supplied.
Additional information
| | |
| --- | --- |
| Size | M8 x 65mm, M8 x 80mm, M8 x 100mm, M8 x 130mm, M10 x 65mm, M10 x 75mm, M10 x 100mm, M10 x 120mm, M12 x 80mm, M12 x 100mm, M12 x 120mm, M12 x 140mm, M12 x 180mm, M16 x 105mm, M16 x 125mm, M16 X 175mm, M16 x 175mm, M20 x 130mm, M20 x 160mm, M20 x 215mm |