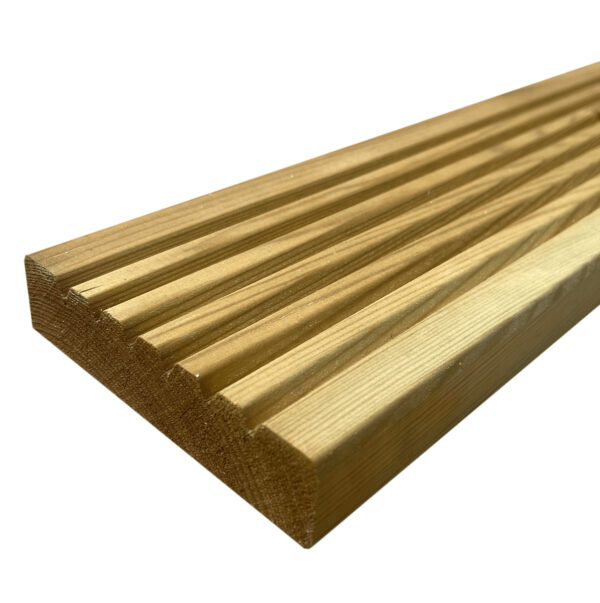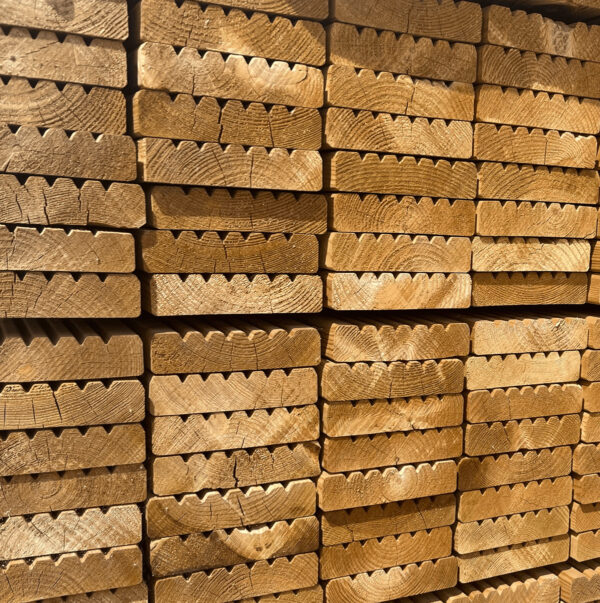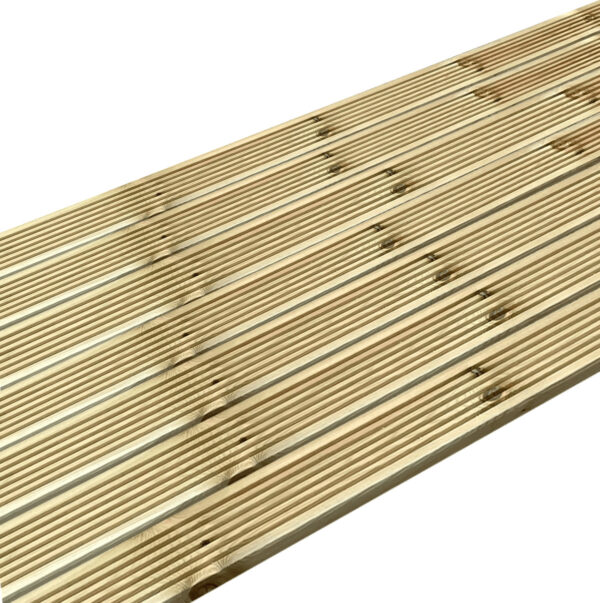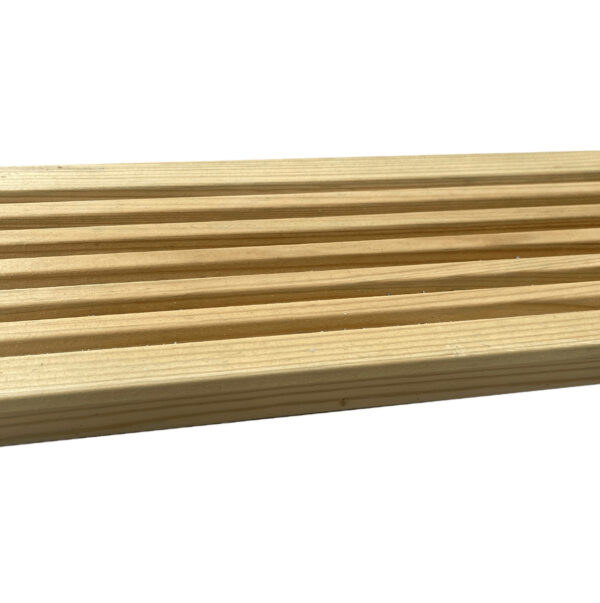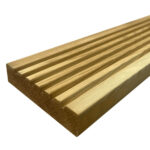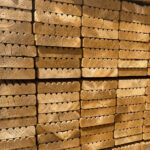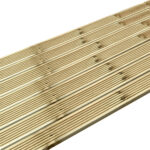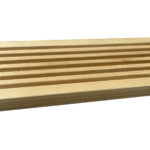 Timber Decking Boards
£9.00 – £13.75
Key Features:
Traditional grooved decking boards.
Tanalised for durability.
Available in 3.0m(10′),  3.6m(12ft), 4.8m(16ft) and 5.4m(18ft) lengths.
Description
Additional information
Description
Timber Decking Boards
Fully tanalised/pressure treated planed timber decking boards with decking groove profile to one side and planed smooth on the other side.
Boards are ex 125mm(5in) wide and 32mm(1 1/4in) thick.
Boards are 120mm wide and 28mm thick finished size.
High-quality traditional grooved decking boards. Our decking boards are expertly crafted to transform your outdoor space into a stunning and functional oasis. With a combination of timeless design and durable construction, our decking boards are the perfect choice for any decking project.
At Oakdale Fencing, we understand the importance of both aesthetics and functionality when it comes to decking. That's why our Traditional grooved decking boards are designed with precision and attention to detail. The grooved surface not only adds a touch of elegance but also serves a practical purpose. The grooves provide enhanced grip, making your deck safer, especially in wet conditions.
Tanalised Decking Boards
One of the key features of our Traditional grooved decking boards is their superior durability. We take pride in offering tanalised decking boards that are built to withstand the test of time. Through a meticulous tanalisation process, our decking boards are treated with preservatives that penetrate deep into the wood, providing excellent resistance against rot, decay, and insect damage. This means you can enjoy your deck for years to come, without the worry of constant maintenance or premature deterioration.
Our decking boards are made from high-quality timber, carefully selected for its strength and natural beauty. Each board undergoes rigorous quality checks to ensure that only the finest materials make it to your outdoor space. The natural grains and rich tones of the timber add warmth and character to your deck, creating an inviting atmosphere for relaxation and entertainment.
Whether you're looking to create a cozy corner for quiet mornings or a spacious area for hosting gatherings, our traditional grooved decking boards offer versatility in design. The grooves add visual interest to your deck, lending a touch of sophistication to any setting. You can choose to install the boards with the grooves aligned or in contrasting patterns for a unique and personalised look.
Installing our traditional grooved decking boards is a breeze, thanks to their well-crafted design. The boards are precision-cut and shaped to ensure seamless installation and a polished finish. Our team of experts is always ready to assist you with any installation questions or guidance you may need. We believe that the process of creating your dream deck should be as enjoyable as the end result.
Additional information
| | |
| --- | --- |
| Length | 3.0m(10ft), 3.6m(12ft), 4.8m(16ft), 5.4m(18ft) |