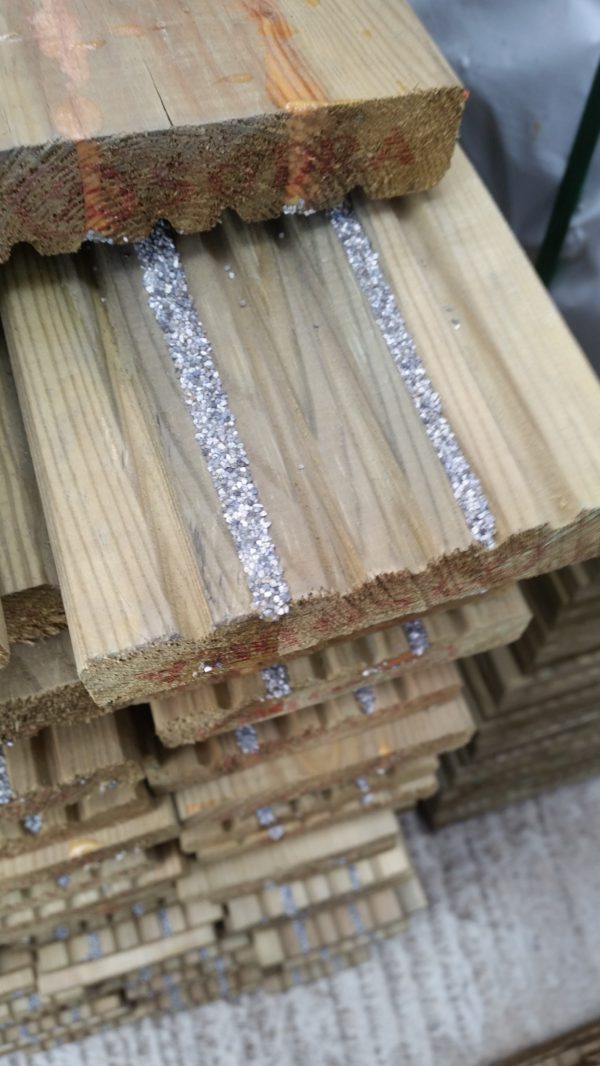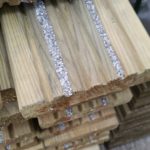 Anti-Slip Decking Boards
£19.50
Timber decking boards with two rows of anti-slip compound incorporated into board ridges.
Description
Available in a 3.6m (12ft) length.
120 x 28 finished size of boards, ex 125mm(5in) x 32mm(1 1/4in)
Two rows of anti slip compound along full length of the board.
The profile and size of the boards matches the standard boards that we supply.
Ideal for use on decking platform steps and around edges.